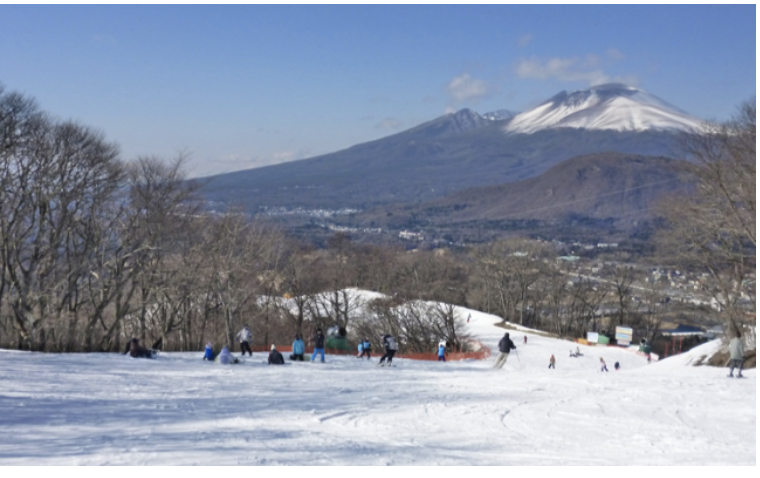 Located within a 30-minute drive of Ikoisanso are four major ski areas: Karuizawa Prince Hotel Ski Resort, Karuizawa Snow Park, Saku Ski Garden Parada and Asama 2000 Park. There are slopes for the whole family and proficiency level, from small hills for kids to world-class peaks!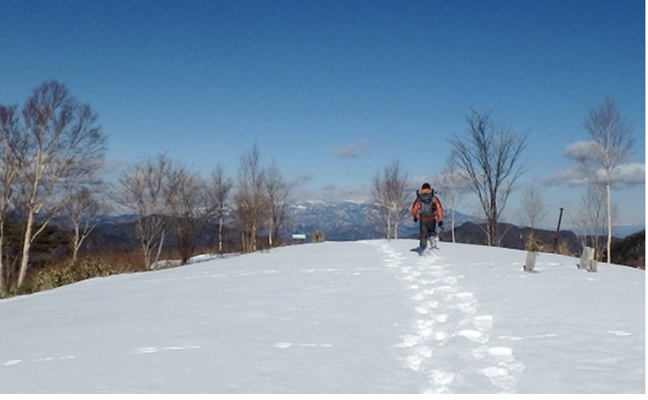 Put on a pair of snowshoes and walk through the snowy forest in midwinter. You can see animal tracks and gorgeous landscapes. Pro nature guides are available on-call for the truly adventurous! Our staff will gladly make the arrangements for you.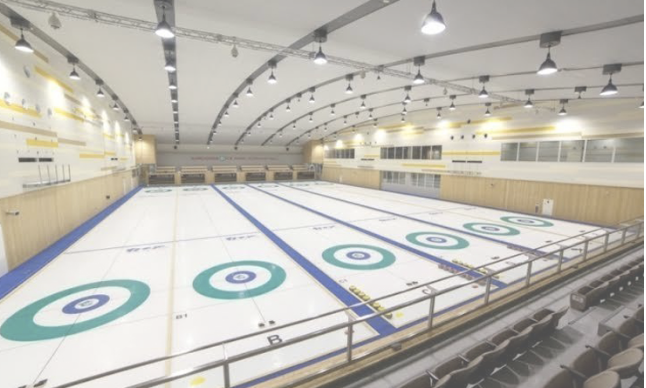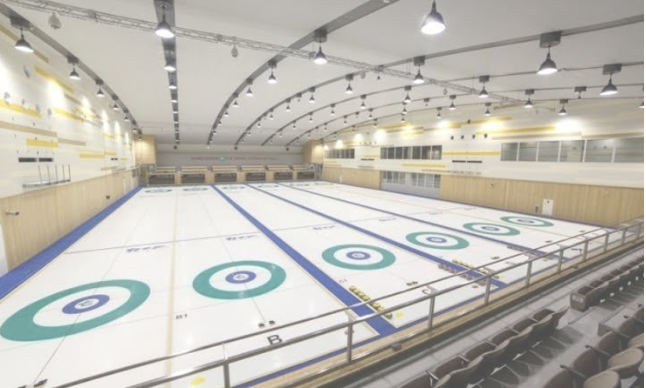 Just a 15-minute drive from Ikoisanso is Kazakoshi park where the curling and skating rinks built for the 1998 Nagano Winter Olympics are located. Get on the ice anytime of the year!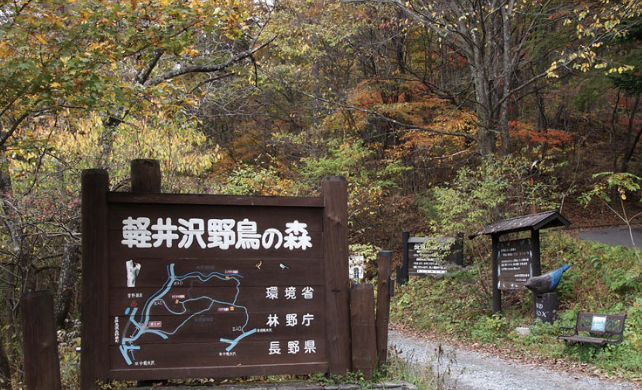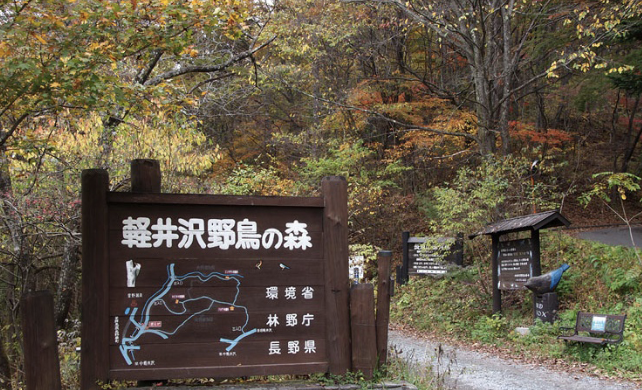 Karuizawa is one of Japan's three major birdlife regions and home to several national treasure bird species. A mere 5-minute drive from Ikoisanso is the Karuizawa Wild Bird Sanctuary home to over 80 species!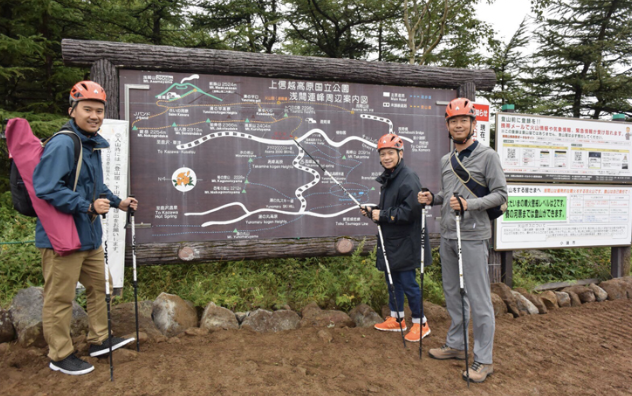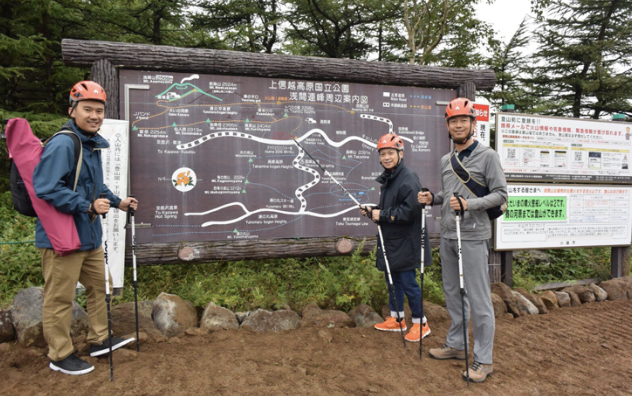 Near Ikoisanso are Mt. Asama, Mt. Kurofu and other peaks that are perfect for avid mountaineers and hikers. The autumn colors covering the entire region are especially beautiful. You can trek to waterfalls deep in the forest with wild birds abound. Immerse yourself in Karuizawa's wondrous nature!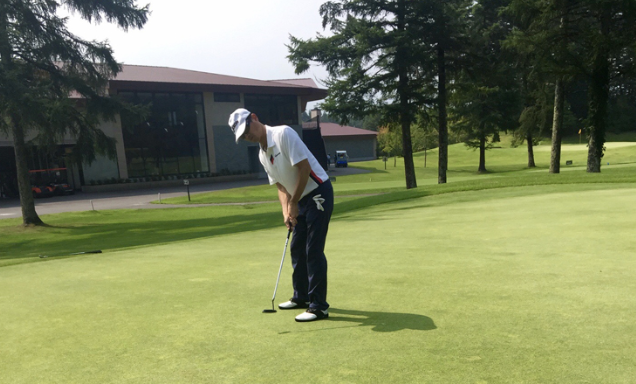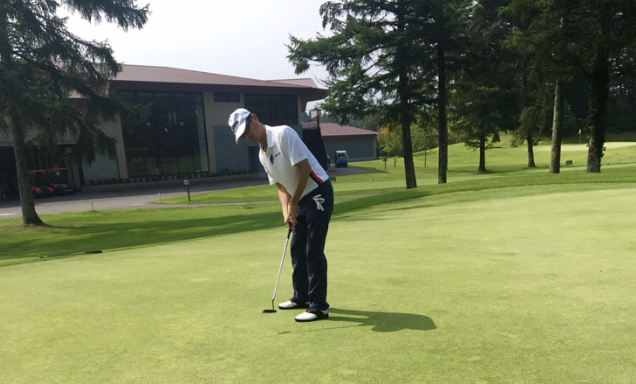 There are many golf courses near the Usui-Karuizawa Interchange and around Kita-Karuizawa. Beginners and pros can enjoy the wide fairways beautifully maintained by the local clubs.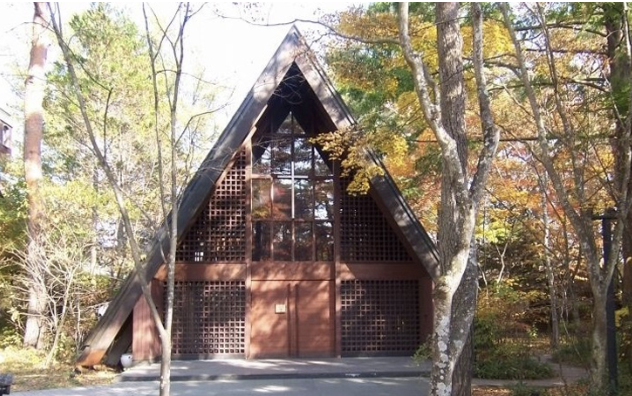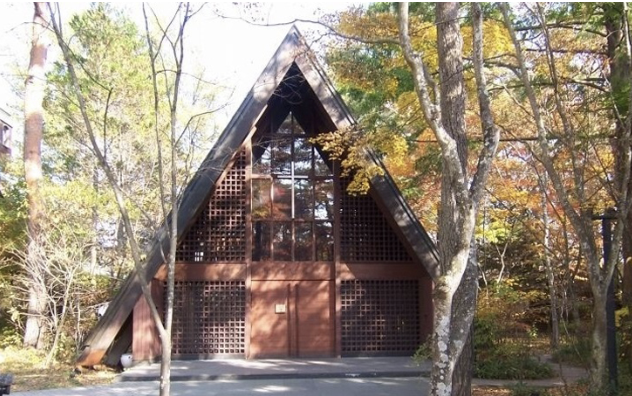 Built in 1921 as a venue for liberal arts courses where contemporary lights Hakushu Kitahara, Toson Shimazaki and others gathered. It is well-loved and visited by many as a place of worship, and only 10 minutes on foot from Ikoisanso.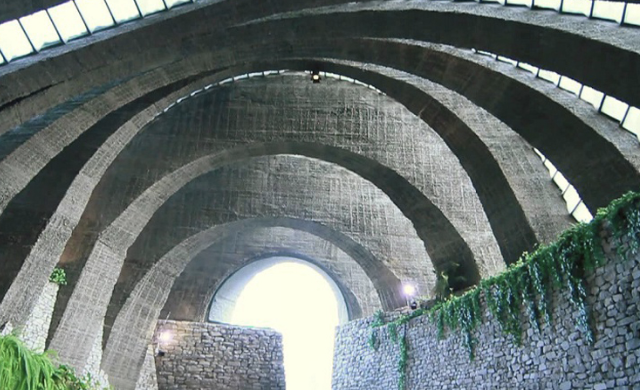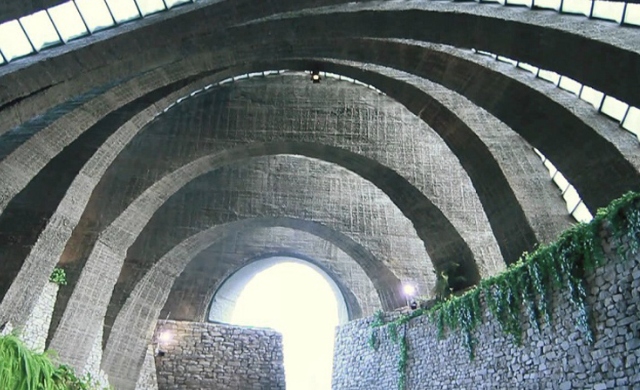 This nondenominational church was built by Kanzo Uchimura in the Meiji Era. It is a rare structure designed by American architect Kendrick Bangs Kellogg and located just a 5-minute walk from Ikoisanso.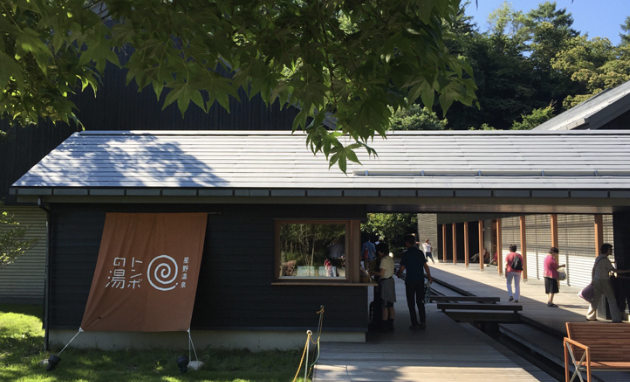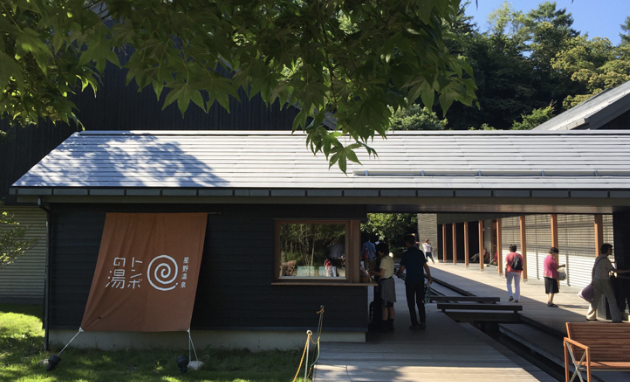 Since opening its doors in 1915, Hoshino Onsen Hot Spring, nicknamed tombo-no-yu (firefly bath), has become a famous hot spring in Karuizawa, Japan's premier summer resort region. Immerse yourself where illustrious poets Hakushu Kitahara and Akiko Yosano once bathed. It's only a 10-minute walk from Ikoisanso.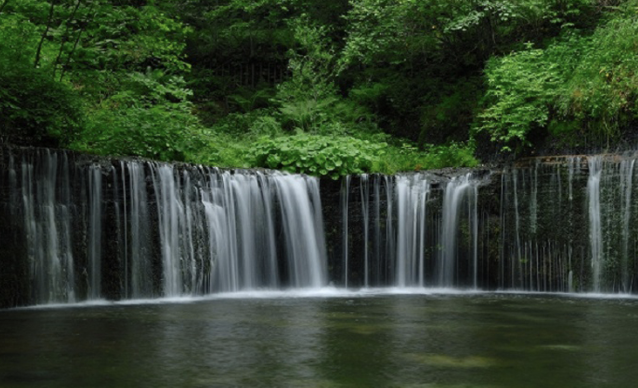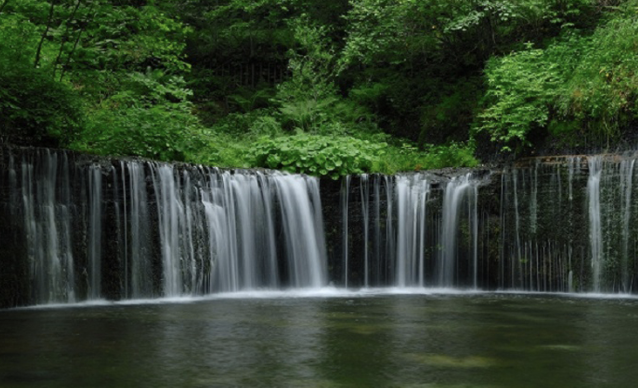 These gorgeous falls appear white as they drop down from the rock face. In the spring and summer, the falls are adorned with lush greenery and moss. When fall comes, they are draped in stunning colors, and then blanketed in sparkling white snow in the winter. They are a sight to see all year round and just a 20-minute drive from Ikoisanso.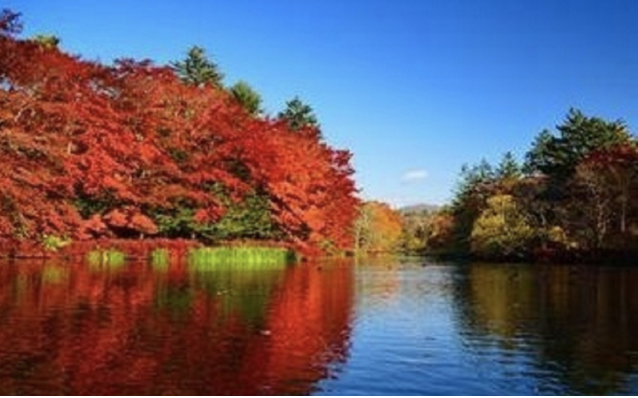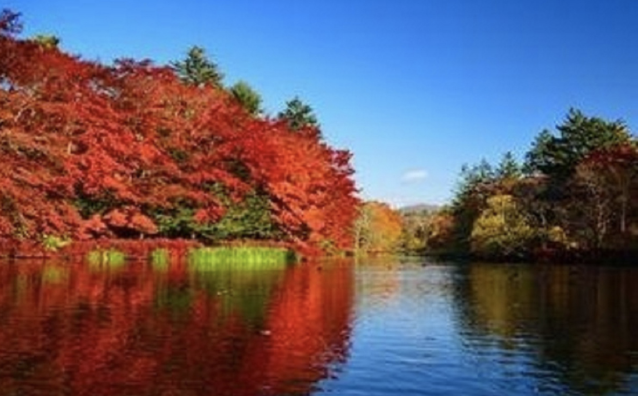 Kumobaike is the best spot in Kazuizawa for viewing autumn colors. It takes about 20 minutes on foot to encircle the pond, which is flanked by beautiful trees and populated by waterfowl. There's even a restaurant and café nearby. It's just a 10-minute drive from Ikoisanso and quintessentially Karuizawa!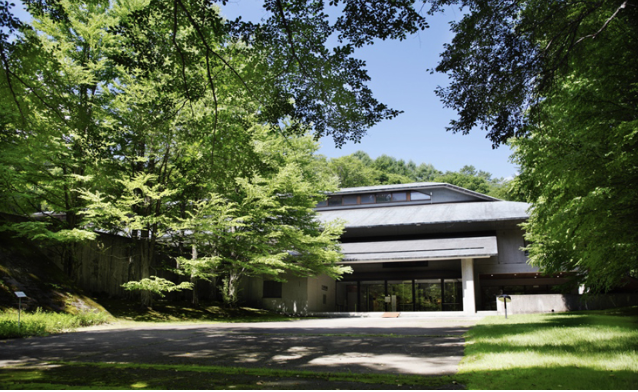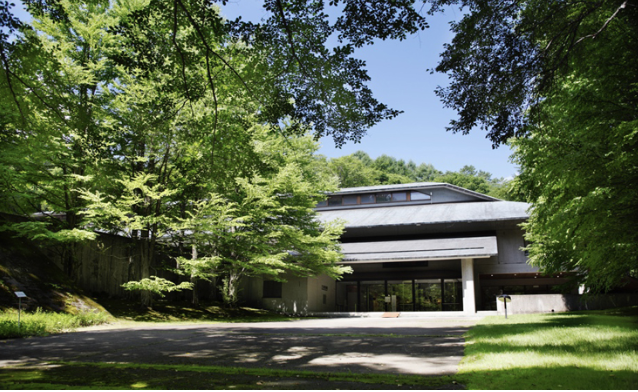 Sezon Museum of Modern Art
Surrounded by gorgeous nature, the Museum features works by Andy Warhol, Jasper Jones and other world-famous artists of the modern art genre. It's only 15 minutes by bicycle from Ikoisanso.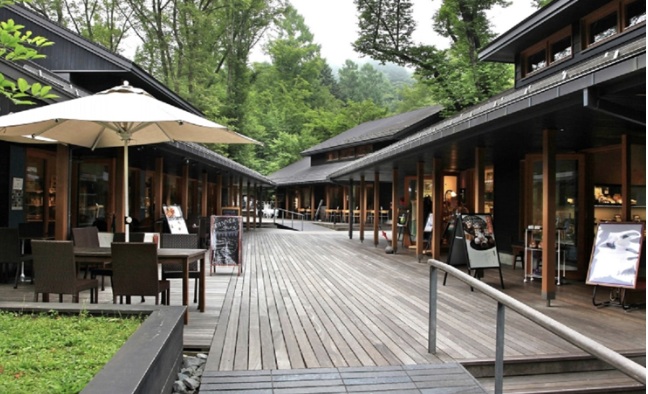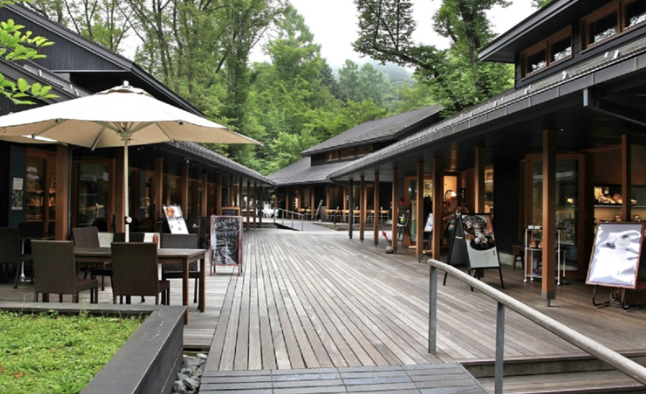 This popular tourist spot features beautiful shops and restaurants as only Karuizawa can offer. The area is flanked by a clear stream lined with lush trees, and the modern wooden structures are connected by a deck that create the feel of a small village. It's only 10 minutes on foot from Ikoisanso.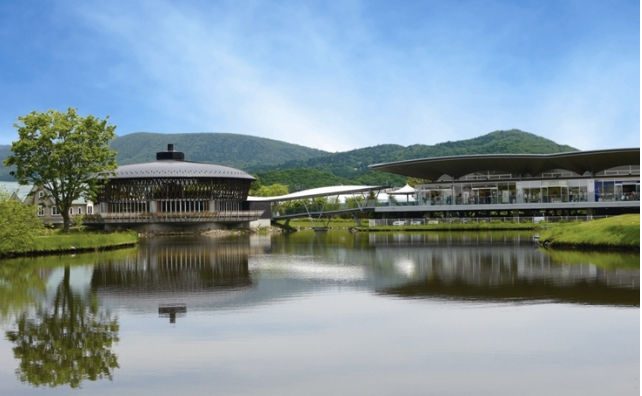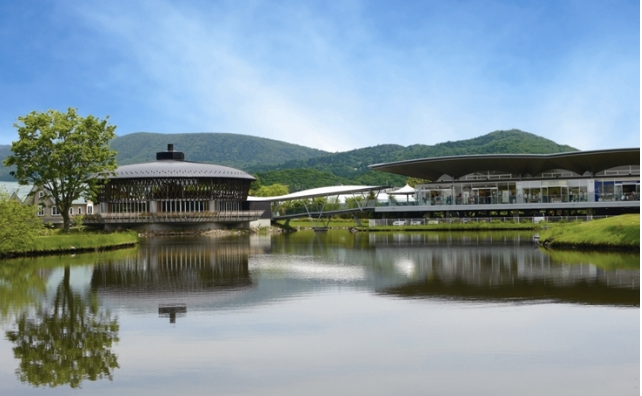 Karuizawa Prince Shopping Plaza
This shopping mall is located in a sprawling area on the South Exit side of Karuizawa Station. Surrounded by nature, the Plaza has over 200 retail stores including famous brand outlets and shops for interior décor, sundries, outdoor equipment and many more. The Plaza is located just a 25-minute drive from Ikoisanso and there's even a shuttle bus from Hoshino Hot Spring.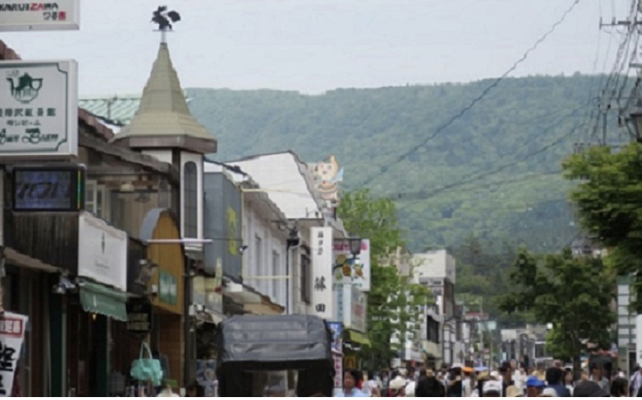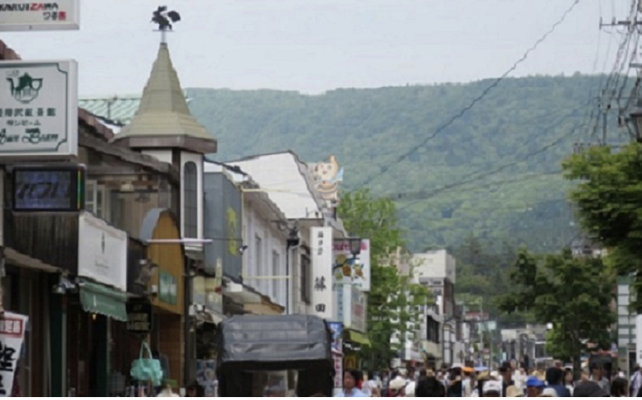 Old Nakayama Street was a prosperous neighborhood a century ago that flourished as a locale for the country homes of foreigners escaping the summer heat of Tokyo. There are old traditional shops from a bygone era as well as fashionable new ones. There are always lots of people and it's only a 25-minute drive from Ikoisanso.